Production Facilities
Factory
Today, GREAT WALL Machinery is a half-century-old manufacturer with facilities stretching over 81 acres and more than 1100 employees. As a specialist in making large-scale rotary kiln, vertical roller mill and ball mill, we strictly adhere to ISO9001:2008 standards under which GREAT WALL Machinery is certified.
Large-Scale Assembly Workshop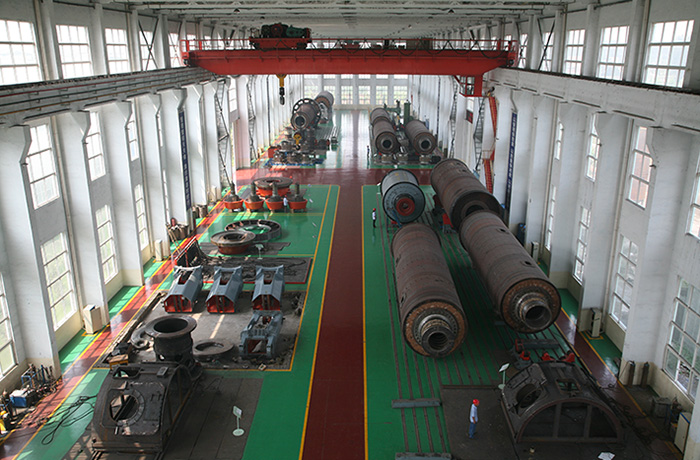 We are capable of supplying a complete set of equipment that uses dry process to manufacture up to 10,000 tons of concrete per day. Main equipment involved in this process includes the vertical roller mill, rotary kiln, and ball mill.
Steel Casting Workshop
Production Equipment
Large-Scale Machining Workshop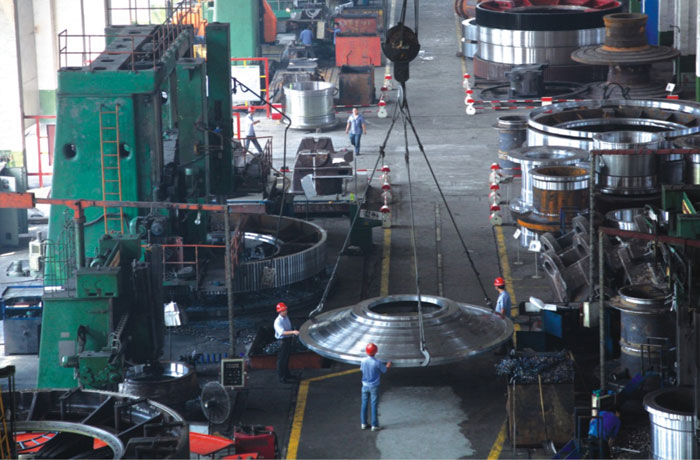 Presently, GREAT WALL Machinery maintains more than 500 sets of machining equipment. 50 pieces of them belong to high-end devices. With a complete range of equipment and advanced manufacturing technologies, we are capable of producing 80,000 tons of industrial machinery per year.
Vertical Lathe
Milling Machine
Inspection and Testing Equipment
GREAT WALL Machinery has introduced advanced, high-precision equipment to perform test and inspection on each and every machine we have made. The purpose of our inspection and test is to ensure the high quality of end products.