On the afternoon of September 28, the 2022 Great Wall Education Fund Distribution Ceremony was successfully held with a deep love for the students who will start a new life journey.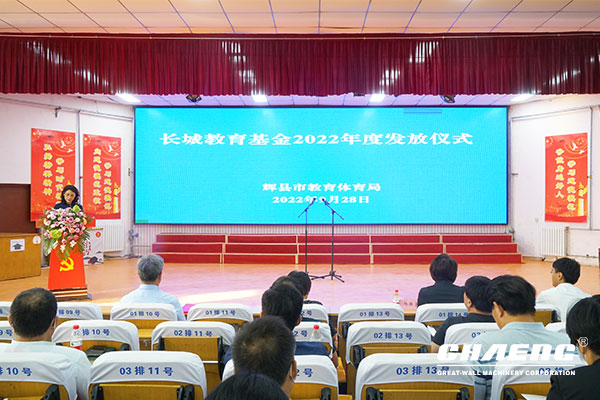 Yang Zhenyu, Member of the Standing Committee of Huixian Municipal Party Committee and Minister of United Front Work, Zhang Zhihui, Deputy Director of the Municipal Government Office, Sun Ximei, Director of the Municipal Education and Sports Bureau, Song Yuntian, Secretary of the Party Committee of Mengzhuang Town, and Wang Jizhong, Chairman of Xinxiang Great Wall Corporation, attended the ceremony and distributed bursaries to three students admitted to Tsinghua University and Peking University, as well as students who achieved excellent results in the college entrance examination this year. In addition, bonuses were distributed to representatives of outstanding teacher teams in the city's first middle school, senior middle school, second middle school, vocational secondary school, and the first junior middle school.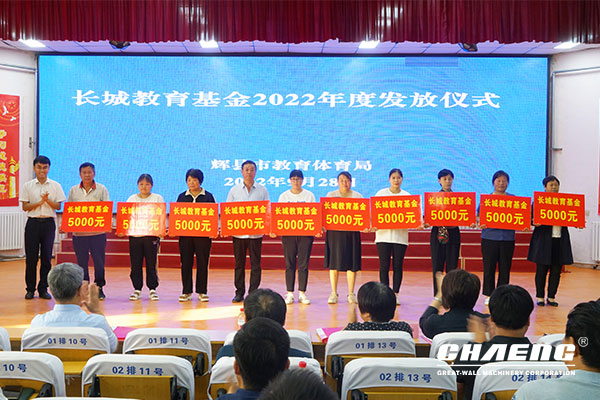 A society's attitude towards education directly affects the future of the nation, and this is the original intention of the Great Wall Education Fund.
The Great Wall Education Fund has gone through five years since it was established in 2018. The recipients of the fund have expanded from outstanding students and poor students to national defense students and normal students, and from students to teachers. A total of 127 students and 21 teachers have been funded in the past five years, and 1.24 million yuan was awarded.
At the distribution ceremony, Wang Jizhong, chairman of Xinxiang Great Wall, said: "The reward of the Great Wall Education Fund is not only a material encouragement but also a spiritual inspiration. As an enterprise, we hope to make a contribution to the development of education in Huixian County, and do our part to cultivate more pillars for the country's construction and development."

Education is the foundation. In the face of uncertain factors such as the changing international situation, the epidemic, and weak demand, Xinxiang Great Wall (CHAENG) adheres to strategic leadership and technological innovation, focuses on the high-quality development of high-end equipment manufacturing, and strives to seize the commanding heights of industrial development. On the basis of accelerating digital transformation, It has achieved sustainable, stable, and healthy development, and has successively won the titles of "Little Giant" Enterprise, National Green Factory, National High-tech Enterprise, etc. In the future, CHAENG will achieve more excellent results to support educational undertakings!